Our current services include:
Emergency services
Tree Removal
Tree Pruning
Cabling and Bracing
Stump Grinding
Tree risk assessments
Consulting
Click here for a mulch delivery!
We deal with all types of storm damaged trees including trees on structures. During these events it can be difficult to get in touch with us as the call volume is high. Please leave a message describing the situation in detail as we do check our messages and try to prioritize our calls.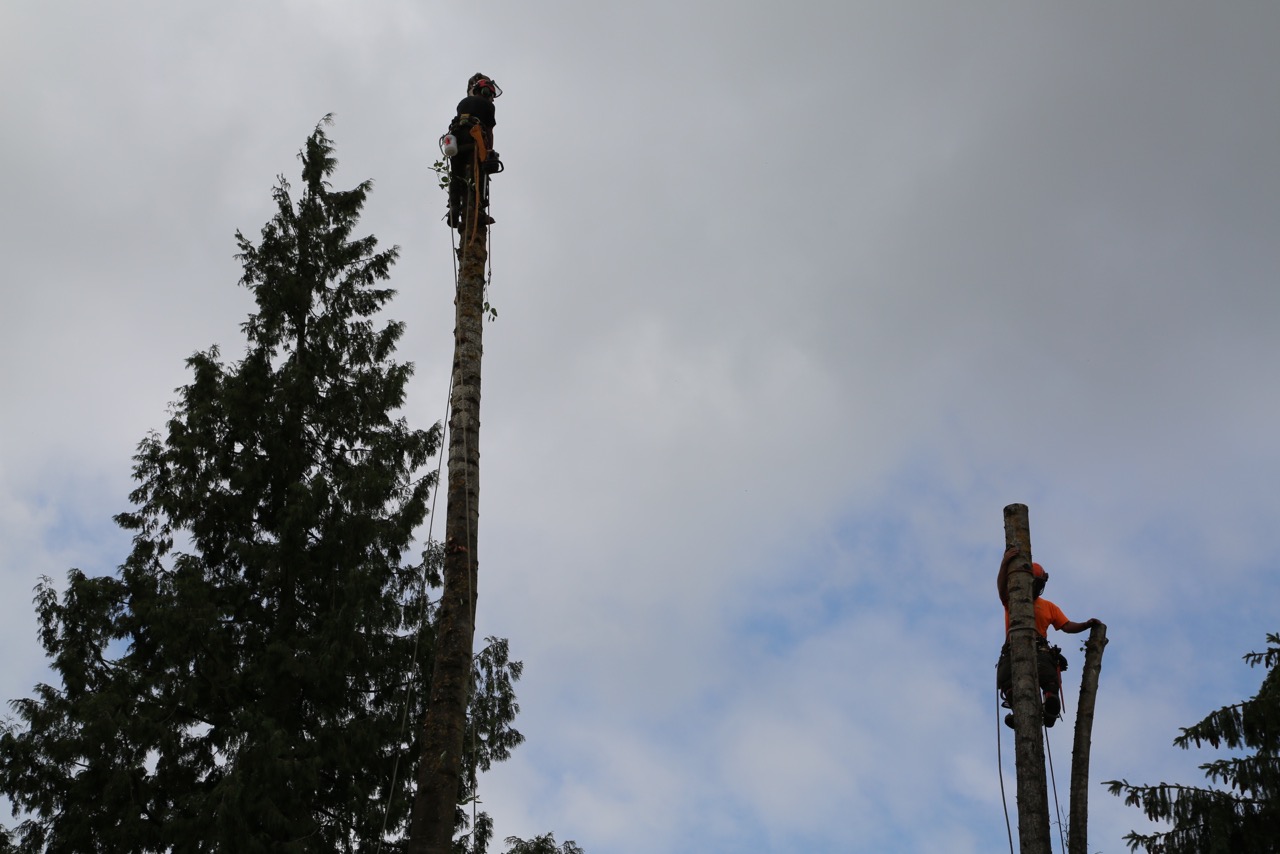 Our Arborists are trained in technical, high risk removals.
We prune to ISA standards. We won't spur a tree that is not being removed, (except very rare circumstances and for safety reasons) and we won't prune a tree in a manner that is harmful to it. We do our very best to provide care that is good for our clients and their trees.
Sometimes a tree has a flaw that can't be addressed fully by pruning alone. We install supplemental support to reduce loading of flawed portions of a tree to help retain high value trees.
Remove stumps with minimal disturbance to the landscape.
Risk Assessment/Consulting
We have at least one arborist on staff at all times who is ISA Certified and Tree Risk Assessor Qualified. We provide assessments and reports in a wide range of formats and detail level.